Although it's difficult to prioritize as a small business owner, adequate planning can result in better execution and more efficient use of your time and budget dollars.
Effective
In-Store Marketing
In Store Displays drove nearly twice the number of impulse purchases as price reductions.
in store displays
point of purchase display
In-Store Merchandising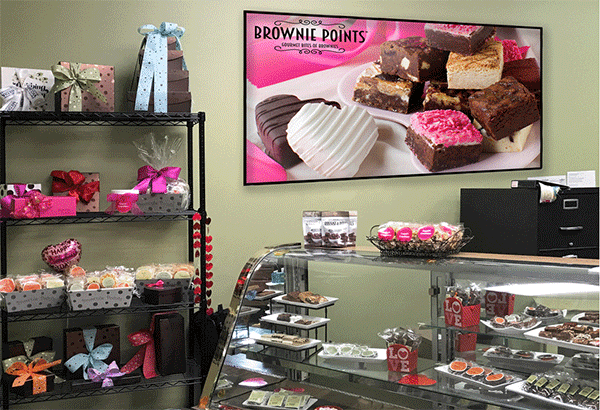 Your goals will play a role in choosing display materials and composing an effective message.
Know where you're going.
Take a few moments to define your campaign objectives.  They should be clear and specific.  Is your goal to introduce new products, promote a sale, generate awareness for a new event, etc.?
Cover your bases.
Most retail environments contain five major areas that inform, promote, and sell.  Windows, walls, ceilings, counters, and floors all provide an opportunity to communicate with shoppers. The most successful in-store marketing programs utilize a combination of these materials.  Consider your objectives when choosing areas on which to focus.
Be polished.
Use frames, fixtures, and sign holders to give graphics a professional appearance.  These items are permanent and allow for easy seasonal graphic updates.   Select a style that complements your retail atmosphere.  Use the appropriate hanging hardware to achieve the most professional look.
Keep it fresh.
Content should always be relevant and up-to-date.  This includes signage, windows, mannequin displays, etc.  There is no "magic number" for content changes.  However, your in-store displays should always reflect the present season and highlight your most current inventory.  A holiday update is well worth the investment and should be included in your visual merchandising plan.
Be the early bird.
Successful in-store marketing events require planning.  Consider your objectives early and make a list of required materials, including signage, fixtures, hanging hardware, etc.